About Us
Youth Foundation is a public charitable cum religious trust established in 2015. It has been issued with 12AA, 80G and FCRA exemption certifications.
The organization is committed to the upliftment of people from Uttarakhand by providing free of cost training to the youth for joining the Indian Army, Para Military and other belted forces.
Youth Foundation focuses to providing life-enhancing and life-changing skills to the youth of Uttarakhand , which will not only enable them to secure employment, with respect, in organizations like the Indian Army and other Uniformed Services, but also help in shaping their character, to make them a responsible citizen of the country.
Free treatment to those who cannot afford decent healthcare is also one of our core working areas. Youth Foundation organizes medical camps in association with the renowned doctors of AIIMS, Lady Harding Medical College, Ram Manohar Lohia Hospital etc. We regularly invite doctors from these hospitals to conduct medical camps in the remote areas of Uttarakhand, identify patients suffering from chronic ailments and thereafter, process their transition to the above hospitals for further treatment.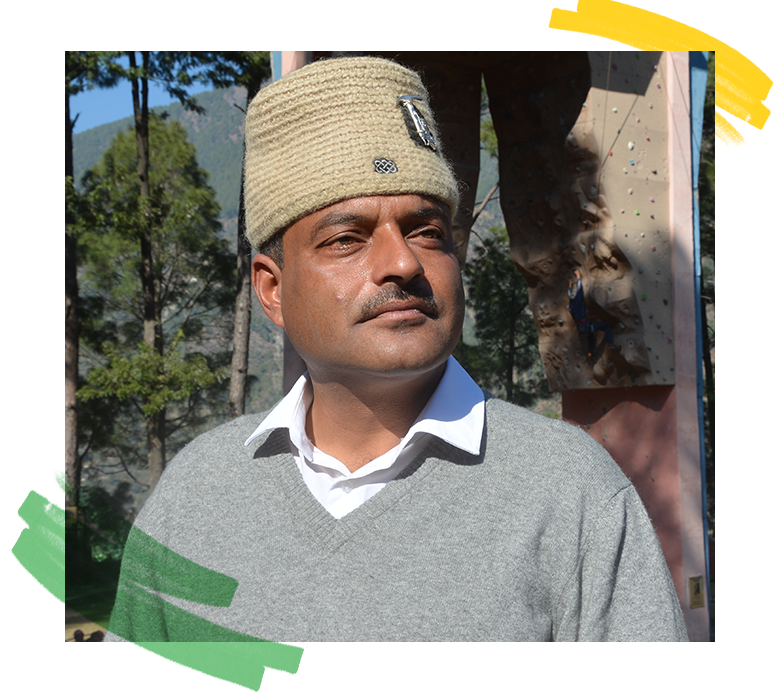 Inception of Youth Foundation
The impetus of sowing the seeds of Youth Foundation was the Kedarnath disaster in 2013, which had led to massive deaths in the entire region. A lot of villagers had lost their daily livelihood too. Colonel Kothiyal, Kirti Chakra, Shaurya Chakra, Vishisht Seva Medal,one of the highly decorated officers in the Indian Army, an expert in high altitude warfare and a maven mountaineer, having been to Mt Everest twice, The then Principal of Nehru Institute of Mountaineering (NIM), was leading the rescue and rehabilitation works efforts in Kedarnath valley. He was sought after by the villagers as hope to secure their children's future by getting them a job.
As due to inherent challenges existing in the mountainous regions of Uttarakhand, youth have limited employment avenues available to them. They can either try getting employment in the Char Dham Yatra related tourism sector, or they can strive for selection into the Army and other uniformed forces. With limited education and skill sets, when these youths venture into the urban centers to seek employment, they often find themselves underpaid and exploited. And… Kedarnath Tragedy made it worse Colonel Kothiyal, after analyzing the grave situation, decided to solve this major problem of people in hills by voluntarily training the youth and raise their capabilities for clearing the recruitment process for the armed forces.
The Outset
Initially he shortlisted 32 boys from nearby villages and provided them with free of cost training, food and accommodation in order to prepare them to face Army recruitment process. He had borne the expenses of this training from his own salary. Overwhelmingly, 28 out of 32 boys got selected and successfully joined the Indian army.
Finding this process to be a successful model, Colonel Kothiyal started conducting training for the boys from remote hilly areas to join the military and other belted forces on regular basis. He decided to establish a trust dedicated to the youth in hills of Uttarakhand as Youth Foundation in 2015.
Today, the foundation has 8 camps training thousands of youth (boys and girls) to join the armed forces and has expanded to 5 remote districts of Uttarakhand to help underprivileged patients, in association with 5 key hospitals based in Delhi.